VIDEO: Thank you, Kristen Bell, for flipping the script on mental illness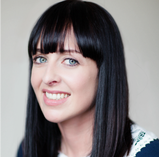 by Claire Gillespie
May 5, 2016
Original article posted on SheKnows.com
Kristen Bell gets amazingly honest about living with anxiety and depression
Actress Kristen Bell was interviewed by Sam Jones for Off Camera recently and unexpectedly offered what has to be one of the most phenomenal perspectives a celebrity has given on mental illness.
You can't not like Bell. That would be like disliking puppies, or naps. But there's so much more to this star that the sunny disposition and bubbly personality we know her for. This, in itself, says something hugely important about mental illness. Appearances can be deceptive, and you often have to look a lot deeper to get the true measure of a person — celebrity or not.
Jones asked Bell what people who see her as nothing but a "good Catholic girl" are missing, and her answer was surprising and wonderfully frank.
"I'm extremely codependent," she began. "I shatter a little bit when I think people don't like me."
She went on to explain that this is why she tends to "lead with kindness" and "compensate by being very bubbly all the time," because it really hurts her feelings when she's not liked.
Bell admits that this is "not very healthy" and reveals that it's something she's been fighting against for a long time. She was a popular girl at school but "always nervous right under the surface that someone would reject me." As a result, she changed who she was "all the time" to be the version of herself she thought people wanted, and didn't realize all this until she was in her 30s.
For many people, mental illness can be a lifelong learning process. It's different than a non-mental illness, where you typically identify your symptoms, then get a diagnosis and a treatment plan without too lengthy a wait. Those who suffer from anxiety, depression and other types of mental illness can struggle for years — decades, even — before they even seek help for their condition.
What do you think?  Be part of the conversation.  Express your thoughts in the comments below…
LET'S GET SOCIAL!
Looking for an opportunity within the Mental Health Care field?  Check out our Active Opportunities anytime!
We look forward to working with you!